It is such a gorgeous warm sunny day today. This whole so-called winter has been relatively warm. Other than a few cold nights and cool days, it hasn't even felt like winter.
The pink magnolia tree started blooming this week. The blooms don't usually last more than a week or two. Based on photos, in prior years it bloomed in early to late March. So this year is a full month earlier than usual, unless the years in which I didn't take photos had earlier blooms too.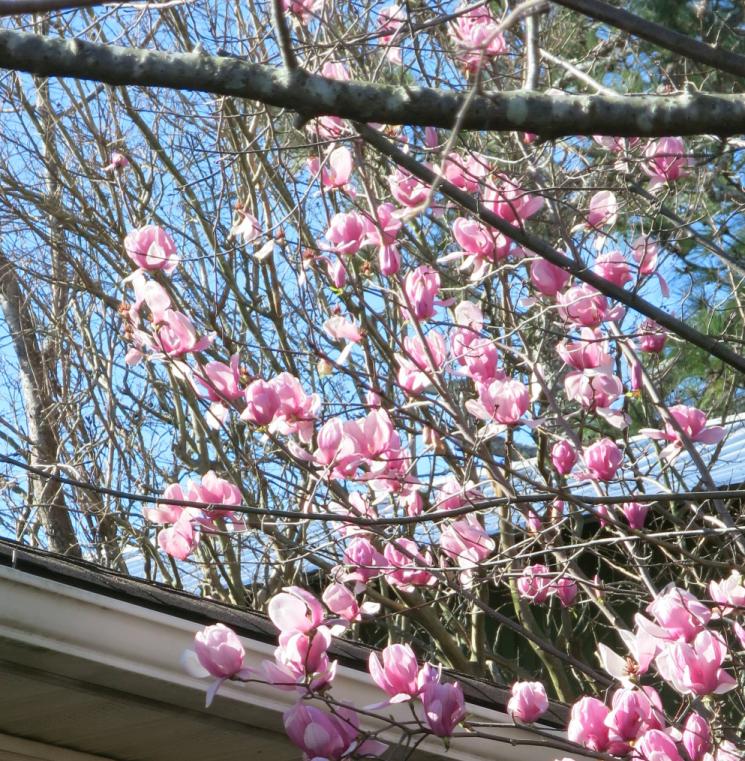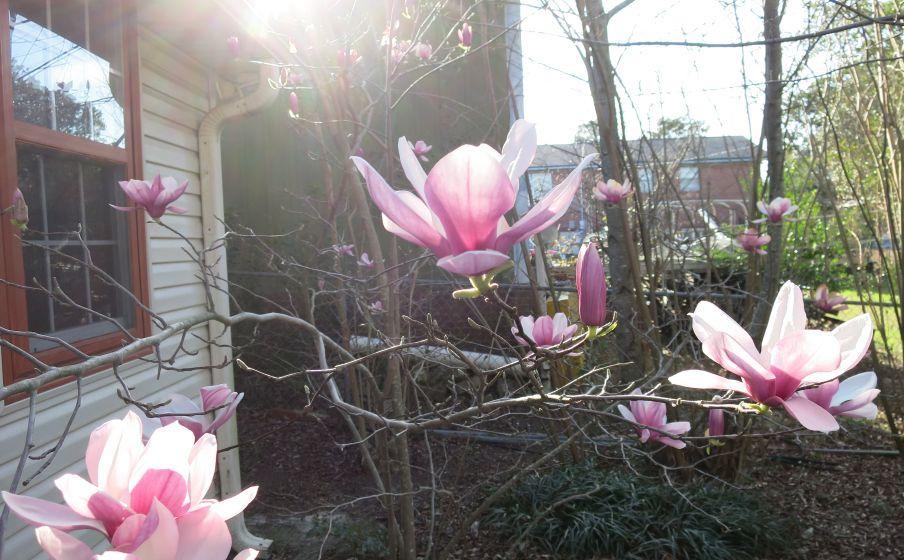 The fragrant yellow jessamine on the fence is also already blooming.
There is a bush at Qiao's house, which I've been curious to know what kind of plant it is. It has thin stalks, some with reddish blossoms and some with white (unless the white ones are a different kind of bush). It started blooming right at the beginning of February, even before the pink magnolia. In the summer, it gets roundish green fruit that look like plum-sized small apples. They are surprising to see, because the thin stalks don't seem like they could support such relatively big fruit, yet they do. The fruit smells and tastes like bitter apples (too bitter to eat). So it's probably some apple variant. It doesn't look like what Google Images shows for crab-apples, though.
After doing some searches, my best guess is that it is a
shrub quince
, even though the fruit is green rather than yellow, and more apple-shaped than quince-shaped.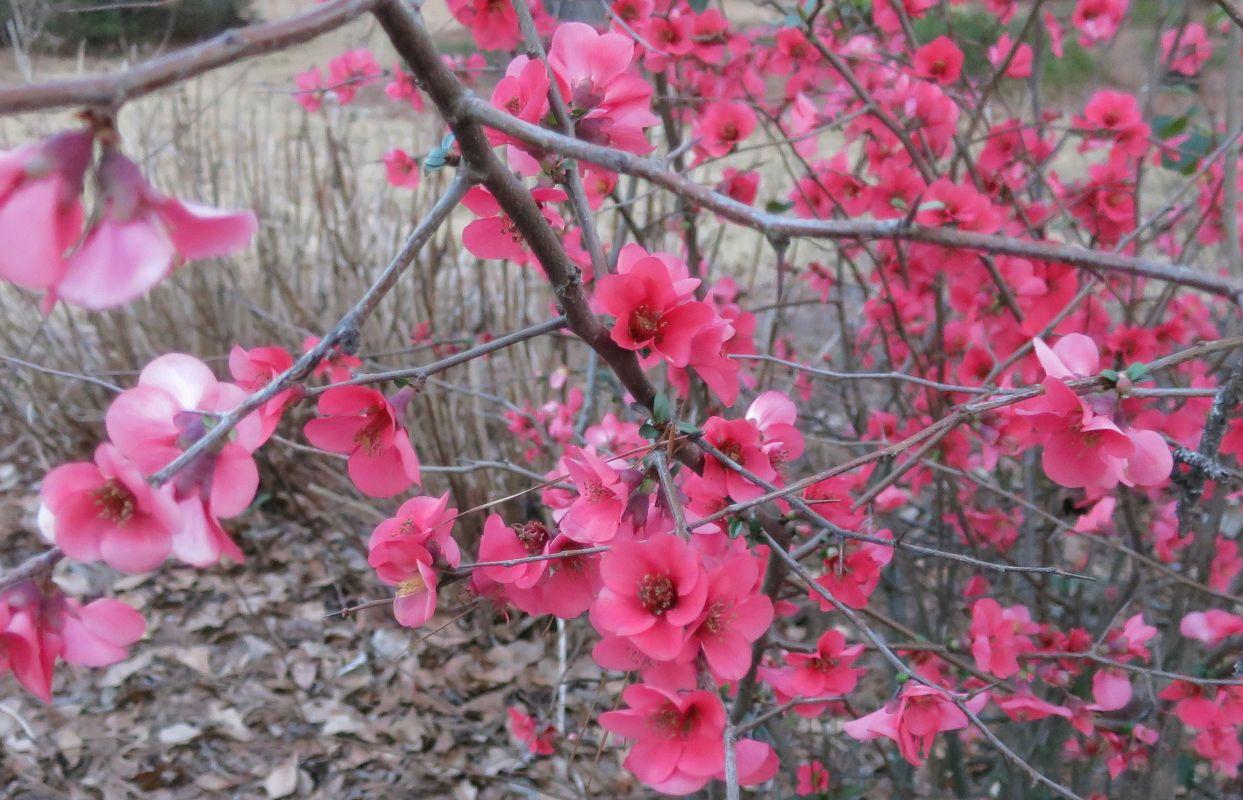 ( More photos... )